Energy Conference September 12-13, 2016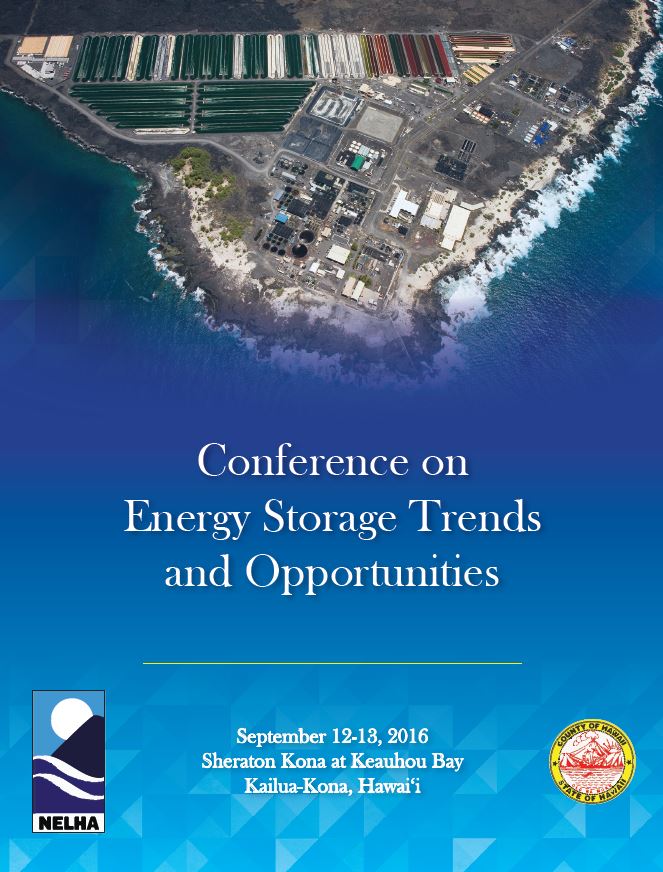 Presentations (in order of appearance at the meeting and in pdf format):
Link to Video scheduled to play at Monday luncheon (Janice Lin presentation).
At the 2016 Conference on Energy Trends and Opportunities in Kailua Kona, we asked: "What can be done to assist with the implementation of energy storage in Hawaii?" Lively discussions ensued and a few volunteered the following:
Supply more project financing to support commercial installations;
Educate local jurisdictions that are responsible for issuing permits about the new technologies that now exist;
Provide third party certification to place technologies on a fast track approval for regulators;
Educate Hawaii consumers; community colleges can assist;
Connect the right partners to each other to get projects in the ground – start with a 100kW battery possibly powered by OTEC at a location like NELHA;
Consider storing energy in water infrastructure and systems;
Develop wind power for agriculture applications; and
Determine a clear price point for energy storage.
Thank you to all for the brain storming and sharing of ideas.  And mahalo to Janice Lin for prompting and facilitating discussions.