NELHA Internship Program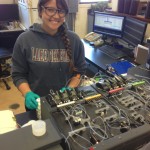 NELHA nurtures connections with high schools, community organizations, collages, universities and research institutions to promote a culture of fresh ideas and new thinking.
We offer internships and volunteer student projects which provide an opportunity for students to enhance their academic programs with field experience, related to their career interests, in a real-world setting. We also facilitate internships at HOST Park client organizations.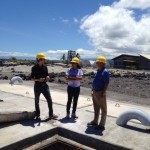 Our Internship Program reaches out to students by providing an environment for interesting work-related projects that mutually benefit the student and the strategic goals of the organization hosting the projects.
Students benefit by having an opportunity to gain work experience at NELHA in the areas of business, engineering and science in order to enhance their educational and career goals.
Contact [email protected] for more information on our internship program. Some of our internships are made possible by partner organizations.
For more information about summer internships at NELHA through these organizations,  please contact Akamai Workforce Development for College internship opportunities or STEMWorks for High School internship opportunities.
Current and past interns since 2009 with project titles and links to selected presentations