NELHA Lab Reports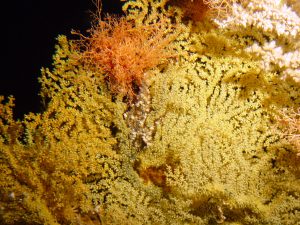 Over the last 40 years, the Natural Energy Laboratory of Hawaii Authority (NELHA) has routinely collected environmental monitoring samples at Keahole Point.
This long-term environmental field data is an important tool to assess the health of the surrounding ecosystems amongst the innovative ocean science and energy activities performed at the 870-acre facility.
The Comprehensive Environmental Monitoring Program (CEMP) was initiated with regular water chemistry sampling of the major pipeline assets in 1982 and expanded to the present-day program which samples; 30 ocean transect locations, 34 groundwater wells, 54 client discharge dry wells, meteorological conditions and performs annual biota surveys.
The results and findings of the extensive water chemistry sampling and biota surveys indicate the surrounding ecosystems are not exhibiting any signs of detrimental impacts associated with the activities at the NELHA facility.
You can review the water chemistry data, biota survey results and meteorological conditions in the reports listed below.
Interactive charts and graphs summarizing 32 years of coral cover, fish biomass and anchialine pond surveys at Keahole Point can be accessed by clicking on Biota Studies.