Environmental Monitoring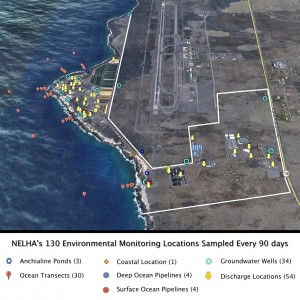 The NELHA water quality laboratory performs water quality tests at 30 GPS locations in its ocean research corridor and at 34 groundwater well, 3 anchialine pond, 54 discharge, 1 coastal and 8 ocean pipeline sampling locations on its property. In addition, an independent anchialine pond, benthic and near shore fish biota surveys are performed annually.
Environmental data collected from the AA class surface sea water and deep sea water since 1982 show no significant changes in water quality over the past 30 years.
NELHA also offers space, equipment and services for short term projects.
For more information, contact us via email [email protected] or call (808)327-9585, Ext. 251.