Lab Services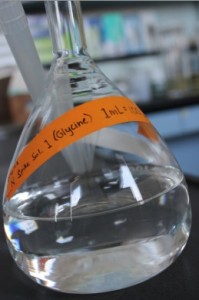 Do you have a need for lab support for your short-term project?
NELHA Water Quality Laboratory may be able to provide assistance with laboratory space, analytical services and equipment rentals.
For more information, contact [email protected], (808)327-9585 X251
Laboratory Space: Laboratory bench space and wet laboratories with the following amenities are available from a minimum of 100 sq. ft. to 2,000 sq. ft. building:
Surface seawater (24m depth);
Deep seawater (600m and 900m depths);
County water;
Deionized water;
Power;
Security;
Temperature-controlled indoor environment;
Instrumentation: Balances, pH, Turbidity, Conductivity, Millipore Filtration, Dissolved Oxygen, Fluorometer, Photo Oxidizer, Segment Flow Auto-Analyzer.
Nutrient Analysis: The NELHA Water Quality Laboratory utilizes a four channel Astoria Pacific A2 segmented flow auto-analyzer to determine:
Ammonia Nitrogen;
Nitrite Nitrogen;
Nitrate & Nitrite Nitrogen;
Total Nitrogen;
Ortho Phosphate Phosphorous;
Total Phosphorous;
Silicate.
Rates for analytical services are published in the Project Initiation Packet. The NELHA Water Quality Laboratory has maintained its EPA's DMRQA certified acceptable proficiency rating status since 2008.
Equipment Rental: The NELHA Water Quality Laboratory has laboratory equipment available for rental.