NELHA Now Offering School Tours at HOST Park
Posted on Sep 7, 2023 in Main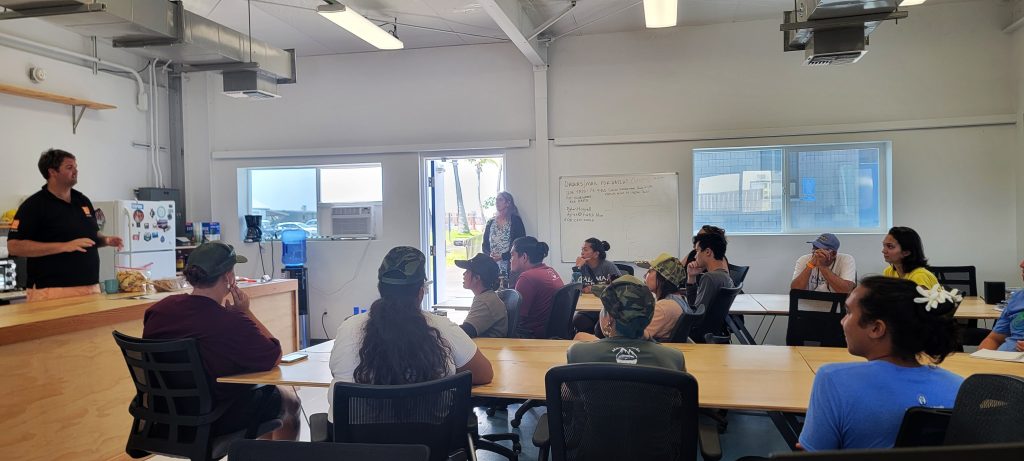 Interested in finding out what HOST Park is about?
NELHA is now offering school tours at its research campus. Depending on the age group, the 1½ – 2-hour tour will include an interactive presentation, a walking tour of the research campus and touch sensory displays for kids to explore or Q&A.
Students will learn about HOST Park, its amenities and what makes the tech park unique. With 55+ green and blue businesses from different fields, including aquaculture, marine technology, research academia and ocean conservation, students will learn there's a bright future here in Hawaii.
Kids are encouraged to:
ASK QUESTIONS – that's the fun part of learning!!
Bring a bottle or container for cold seawater or sea salt, if interested. Empty abalone shells are also available for a fun souvenir.
Wear sunscreen, a hat and closed-toed shoes.
Answer questions – and be awarded with fun edible treats!
That's it?
For kids interested in learning more about aquaculture, blue economy or just what's in HOST Park, we've partnered with other companies to supplement field trips as an added value to learning. Please reach out to Rae to coordinate times and contact her at (808) 327-9529 or email [email protected].