WHEA competes in FIRST Robotics competition
Posted on Mar 31, 2015 in Education
Congratulations to WHEA's robotics club, the Sharkbots, who earlier this Month of march 2015, ranked 24th out of 48 competitors at the First Robotics Competition on the mainland.
Below, Nai'a North, WHEA sophomore and star machinist, makes final adjustments to the WHEA robot which was built to stack objects.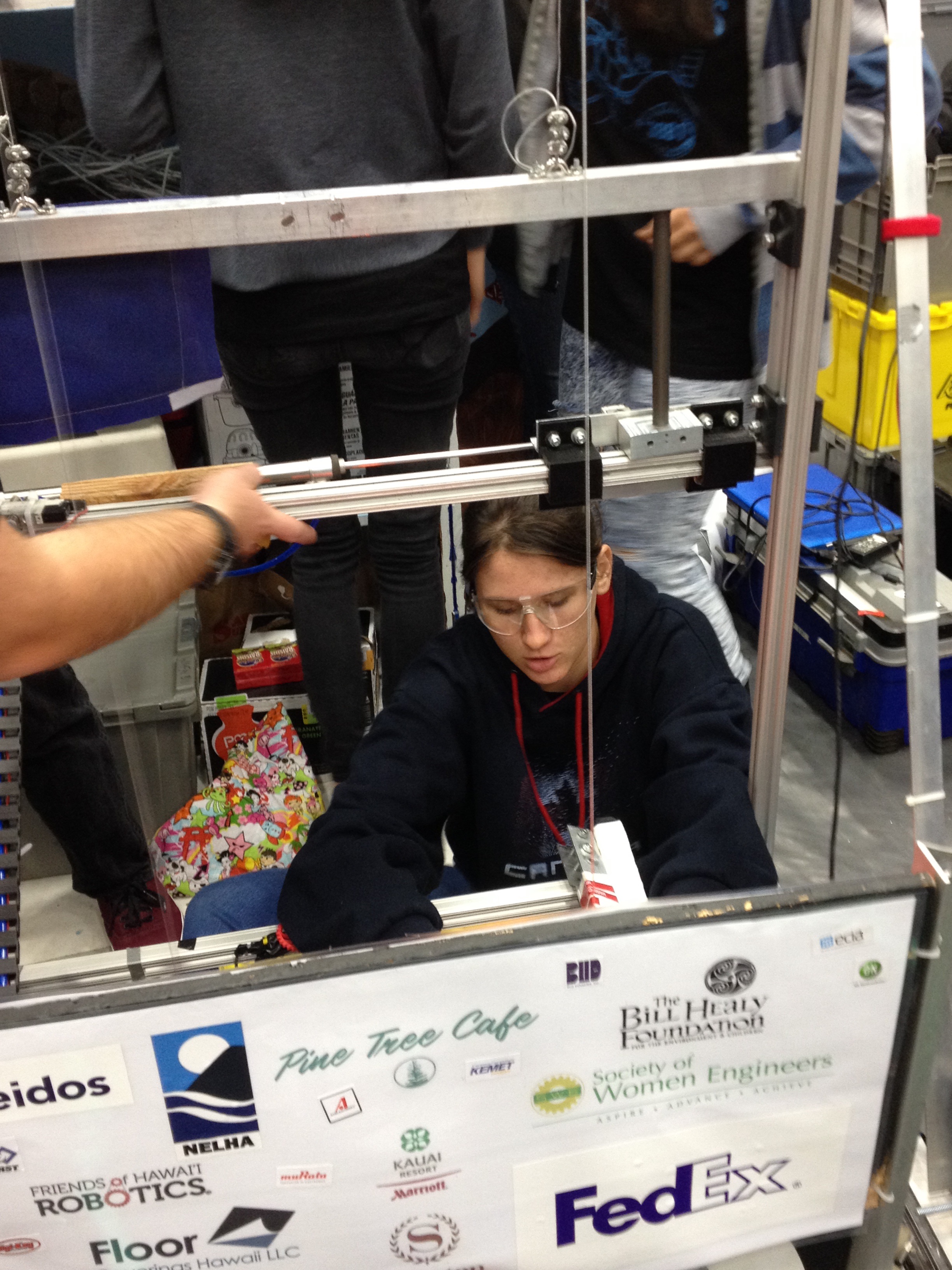 Photo courtesy of Melanie Bondera.
For more information on recent developments at WHEA, check out this recent West Hawaii Today article from March 2, 2015 and this article from May 1, 2015.