Check Out These Tours at HOST Park
Interested in visiting HOST Park?  You are in luck as there are several farms currently offering fascinating tours to the general public. Book your tour directly through the farm webpage links below!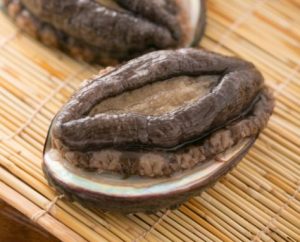 Big Island Abalone Farm offers a guided farm tour on weekdays at 12:15 pm with both Japanese and English-speaking guides. Farm-gate sales and tasting are also available at the farm. Big Island Abalone also has a food truck for visitors to try their delicious abalone poke bowl.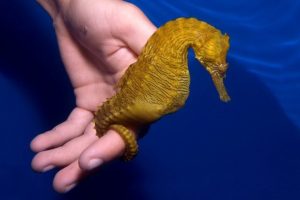 Come hold a seahorse at Ocean Rider Seahorse Farm. Visit the world's only seahorse and sea dragon aquarium founded in 1998. Reservations are required. Purchase your tickets at seahorse.com. Open Monday through Friday. Visit seahorse.com for information, directions and tickets.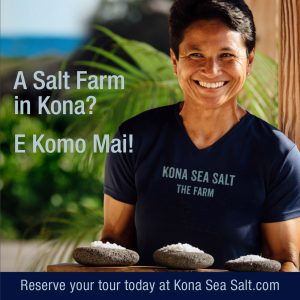 Join in for a 45 minute tour of our Kona Sea Salt Farm! Located on 7 acres of oceanfront space on Kona Keahole Point, Kona Sea Salt hand harvests Hawaiian Salt from pristine deep ocean waters, 2,200 feet below the surface of the Kona Sea.