Friends of NELHA/Keahole Center for Sustainability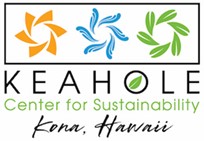 The mission of Friends of NELHA (FON), operating as Keahole Center for Sustainability, is to provide education and outreach at the Natural Energy Laboratory Hawaii Authority (NELHA) for the responsible and sustainable use of renewable resources for energy, aquaculture, and ocean technology.
Located on the west coast of the Big Island, FON/Keahole Center for Sustainability is a nonprofit, charitable organization offering both virtual and physical tours showcasing the development of renewable energy resources and uses of cold deep seawater and warm surface sea water in innovative aquaculture and mariculture activities and much more.  Presentations and tours are offered Monday through Friday at 10am excluding holidays.  Reservations are suggested.