NELHA Partners with 2023 THRIVE Hawaii Agrifood Summit
Posted on Aug 11, 2023 in Aquaculture, Main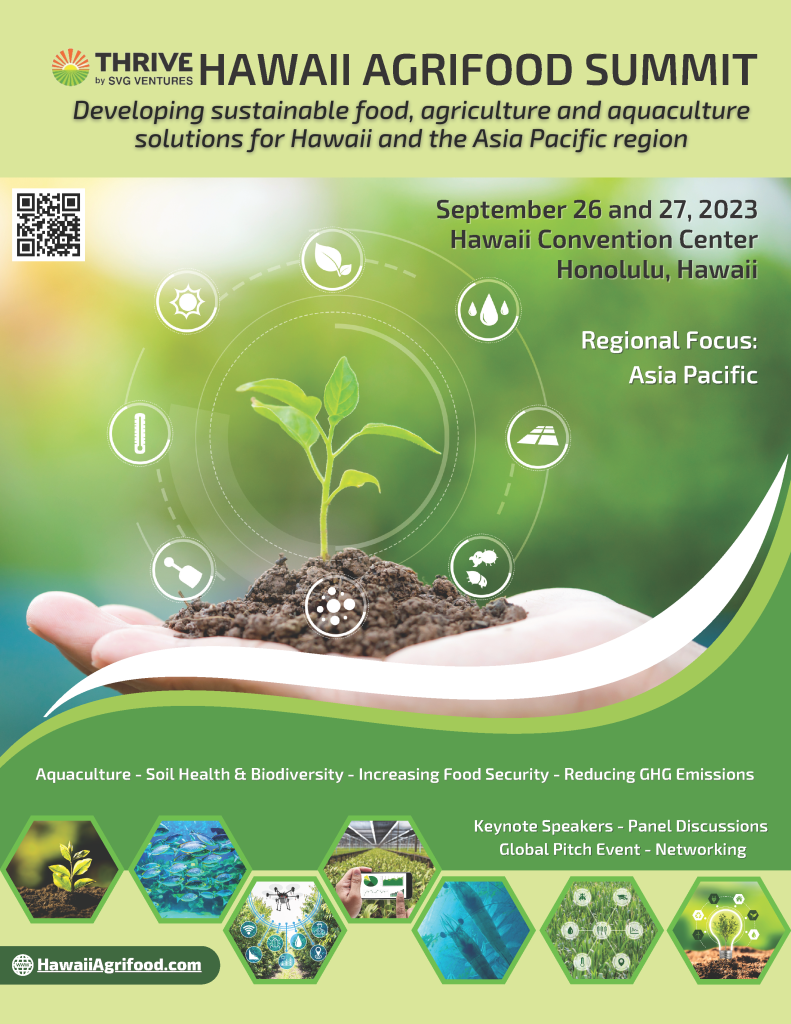 The summit will bring over 500 leaders from the agriculture and aquaculture sectors, including entrepreneurs, scientists, investors, policymakers, and government officials.
The goal of the summit is to foster collaboration and innovation to address the food security challenges facing the Asia Pacific region.
It is a great opportunity to learn about the latest trends in agriculture and aquaculture, network with leading experts, and collaborate on solutions to the food security challenges facing the Asia Pacific region.
Specifically, the summit will focus on the following topics:
Sustainable aquaculture |  Smart agriculture |  Food waste reduction    Climate-resilient food systems |  Agriculture/aquaculture technology  
The summit will feature keynote speakers, panel discussions, workshops, and networking opportunities.
Some of the confirmed speakers for the summit include:
Greg Barbour, Executive Director of NELHA
Alexia Akbay, CEO of Symbrosia
Dick Jones, CEO of Blue Ocean Mariculture
Neil Sims, Founder and CEO of Ocean Era, Inc. 
Jim Wyban, Founder and Chairman of HIPlan
Valerie Harmon, Founder of Recambrian
For more information and to register, please visit the summit website: https://hawaiiagrifood.com/
If you are interested in helping find solutions for food insecurity, sign up through the QR code provided below.